Welcome to Cuitandokter
We're thrilled that you've found your way to our little corner of the internet. Our blog is dedicated to UK gigafactories: an explainer on battery manufacturing in the UK, and we're passionate about sharing our knowledge and expertise on the subject.
Our goal is to create a community of like-minded individuals who are interested in UK gigafactories: an explainer on battery manufacturing in the UK, whether you're just starting out or you're already an expert in the field. We believe that everyone has something to contribute, and we welcome all perspectives and opinions.
Through our blog posts, we hope to provide you with valuable information, insights, and tips on UK gigafactories: an explainer on battery manufacturing in the UK. We're committed to delivering high-quality, well-researched content that is both informative and engaging.
So, whether you're here to learn something new or to share your own experiences and knowledge, we invite you to join us on this journey. Thank you for visiting, and we look forward to connecting with you!
► Britishvolt fails, but what next?
► Why gigafactories are important to the UK
► Explainer, analysis and news
A global arms race is underway to build 'gigafactories', giant battery plants that can produce hundreds of thousands of packs to support the auto industry as it goes electric.  
'It's actually becoming a national security [issue],' declares Dr Doron Myersdorf, the CEO of extreme fast-charging battery start-up StoreDot. 'There is a giant mismatch between the west and the capabilities of China, Korea and Japan for battery technology and manufacturing capacity, and the stark understanding that they know batteries are the new oil.'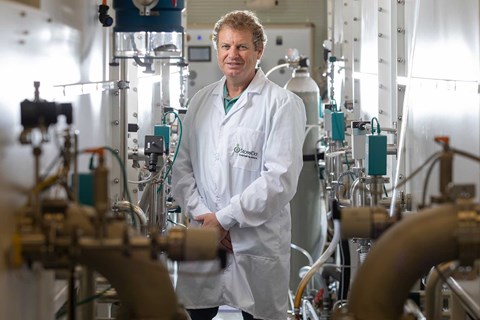 Estimates suggest China has more than 100 operational gigafactories compared with just six in mainland Europe, though many more are planned. And the UK lags even further behind, with only one small-scale battery plant currently up and running.
UK jobs will go if battery production isn't secured
Mike Hawes, the CEO of Britain's Society of Motor Manufacturers and Traders, is acutely aware of the ramifications for the 180,000 workers in the UK's car plants alone if the country hasn't secured sufficient cells to power homegrown zero emission vehicles. 
The SMMT's Full Throttle report calculates that by 2030 – the year Prime Minister Boris Johnson's ban on new combustion engine cars kicks in – the UK auto industry will require at least 60 gigawatt hours of locally sourced batteries. That would support the annual assembly of 1million new cars, below today's 1.3m capacity.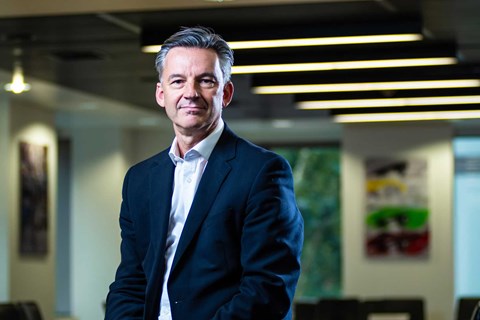 Today the UK has 1.7GWh supplying Leaf production in Sunderland, and Nissan, its supplier Envision-AESC and UK politicians have earmarked a £1bn investment to ratchet capacity to 9GWh by mid-decade. That will power 100,000 annual units of the Leaf's successor, an all-electric crossover. A further £1.8bn could take the Gigafactory up to 25GWh by 2030. 
Nissan's sorted but a shortfall for other players will trigger tens of thousands of plant redundancies, the SMMT predicts.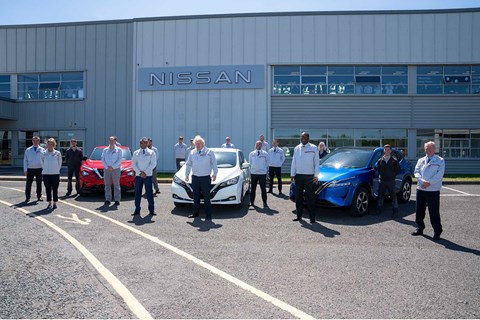 Kickstarting the UK battery goldrush
Gigafactories demand a staggering upfront investment. Britishvolt, a UK start-up founded by United Arab Emirates businessman Orral Nadjari, was striving to invest £3.8 billion in a Gigafactory north of Nissan Sunderland at Blyth – until Britishvolt collapsed into administration in January 2023.
It had recruited some big names from the motor industry: Charles Morgan and ex-Ford big hitters Joe Bakaj and Graham Hoare. 
Hoare, a combustion engine guru and former Ford of Britain chairman, joined as Britishvolt's president of global operations. It's clear that his Automotive Council work advising the government and efforts on the UK's Coronavirus ventilator challenge have motivated him to tackle UK society's battery preparedness.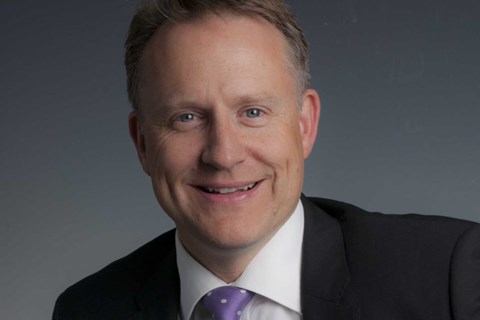 'We're going to need about four or five Gigafactories by 2030 across the UK,' urged Hoare upon his arrival. 'The Britishvolt one is the big brother at the front end, but we're going to need a lot of activity to create the full ecosystem, just for the domestic market.'
Work begins on Britishvolt's giant factory
Everything at Britishvolt happened in a hurry. It secured planning permission for the Blyth plant in early July 2021; ground-breaking started before the month was out. It had secured multiple rounds of funding before a planned listing on the London Stock Exchange in 2022. 
The factory was planned to cover an area the size of 50 football pitches, making it the fourth largest building in Britain. Proximity to key infrastructure influenced the site's location, such as being close to major docks such as the Port of Tyne for importing raw materials, and the North Sea Link cable.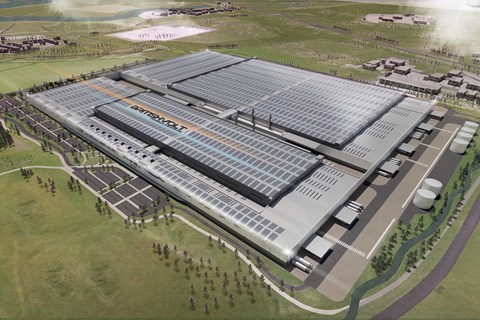 From autumn 2021, this will be able to shift 1.4GWh of clean energy back and forth between the UK and Norway – and Britishvolt is 400m from the interconnector. Clean energy is critical to reduce the carbon footprint of car batteries, which are more energy intensive to make than combustion engines.
'We're moving quickly because we really need to open the doors at the end of 2023,' said Graham Hoare, before the business folded. 'The following year is the point where we see a significant under availability of batteries for the industry. We want to ensure we're open for business for 2024, so we can support a host of customers.'
He adds: 'Britain has some of the world's best car brands, and the opportunity for Britishvolt to be alongside those beautiful brands, developing something unique for them in some really challenging use cases, that's really compelling.'
Jaguar, Bentley and Aston Martin are going electric
Jaguar – which has one EV, the iPace – has pledged to be all-electric in 2025. Bentley will phase out combustion by 2030, and Aston Martin and McLaren are working on all-electric performance cars.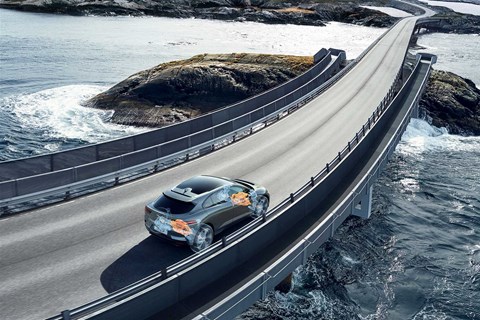 While Bentley and Aston have strong relationships to tap into Germany's projected 164GWh of cells, a battery supply crunch could be as punishing as the current semiconductor shortfall, which has cost the global industry billions.
Stellantis has announced that its Ellesmere Port plant will be an electric van hub, but its batteries are likely to come from a gigafactory in northern France.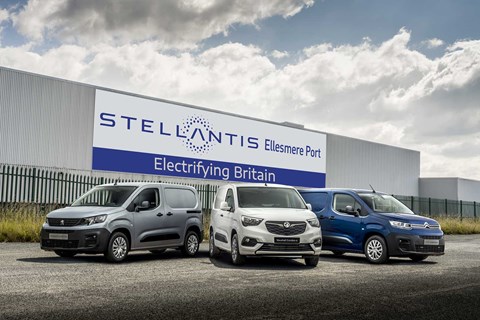 Heavy batteries are awkward and expensive to transport on slow container ships, especially if they're coming from Asia. Post-Brexit trade rules will ultimately scotch that: by 2027, up to 70 per cent of a vehicle's battery cost must originate in Britain or the EU, else exports may face tariffs. Localising the cathode is a priority because it accounts for a large part of a battery's overall cost. 
'Dozens of gigawatt hours are needed in 2024 just for JLR, just for local consumption,' warns StoreDot's Meyersdorf. 
A joint-venture is also exploring a gigafactory very close to Jaguar-Land Rover's operations in Coventry. An outline planning application has been lodged for the site at Coventry Airport with the city council backing the project, but largescale private funding has yet to be secured. 
UK's world-class R&D helping deliver StoreDot battery tech
While Israeli businessman Meyersdorf (who made his name in flash memory disks) is alarmed at the UK's nascent battery manufacturing, he is fulsome in his praise of the country's R&D capability. It's assisting in the development of StoreDot's Xtreme Fast Charging (XFC) batteries, whose novel composition mixes organic material and nanotechnology (particles in tiny sizes), to increase the surface area that can attract ions and thereby boost the cell's range, and enhance the anode which also swaps vulnerable graphite for silicon to enable ultra-fast charging.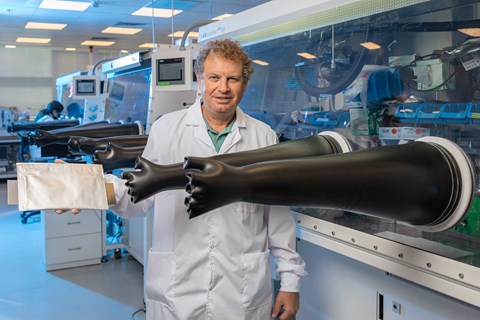 Coventry University is working on the optimum size and shape of the batteries, while Warwick University is refining how to get gas out of the electrolyte before encasing the cells. Britishvolt's Graham Hoare reckons this battery research ecosystem gives the UK a two-year headstart on European rivals who are also scaling up their manufacturing sites at pace.  
Another jewel is the UK Battery Industrialisation Centre, the location for Boris Johnson's latest levelling up speech when it opened in July 2021. UK BIC has been specifically designed to help companies produce and test experimental batteries in low volumes, and Meyersdorf has his eye on it. 'It's one of a kind in the world, in the sense that it's a scale-up facility that wants to support new technologies' commercialisation.'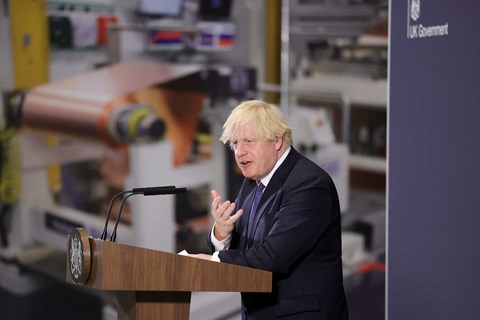 StoreDot hopes to have its XFC battery in production by 2024, striving to triple lithium-ion batteries' charging capability to 20 miles per minute, enabling a three-figure charge in the 5 minutes it takes to fuel a petrol car. Mercedes-Benz is a partner, with the batteries potentially tipped for a 2025 model.
What else will secure a happy ending for UK car-making?
Securing battery raw materials is also critical for the UK; China's control of the supply chain and its lower production costs are the reasons why it will be the first country to make StoreDot batteries at scale.
Another vital task in Britain is to transform the existing supplier and manufacturing footprint from combustion to electric, with a new supply chain established and the existing workforce retrained. With some 860,000 people employed across automotive, the SMMT is calling for a joined-up government policy to cover all aspects of the industry's transition to electric, and warns that the £1 billion set aside is dwarfed by amounts pledged by Germany, France and the USA.
'This transition is really, really expensive,' counsels SMMT CEO Mike Hawes. 'Other governments are putting in billions to incentivise battery investment. It's a rich man's game – and we're playing at the high stakes table I'm afraid.'
Thank you for taking the time to read my blog. I hope that you found the information, insights, and perspectives that I shared to be valuable and engaging.
If you have any feedback, suggestions, or questions, please feel free to reach out to me. I'm always looking for ways to improve my blog and provide the best possible experience for my readers.
I'm committed to delivering high-quality content that is informative, well-researched, and thought-provoking. Whether you're interested in the topics that I cover or you're just looking for something new to read, I hope that you found something of interest on my blog.
Thank you again for your support and engagement. I look forward to sharing more content with you in the future. Stay tuned for more updates and insights, and have a great day!
source : https://www.carmagazine.co.uk/electric/uk-battery-gigafactories/