Welcome to Cuitandokter
We're thrilled that you've found your way to our little corner of the internet. Our blog is dedicated to General Motors electric plans: Ultium platform explained, Europe's EV rollout, and we're passionate about sharing our knowledge and expertise on the subject.
Our goal is to create a community of like-minded individuals who are interested in General Motors electric plans: Ultium platform explained, Europe's EV rollout, whether you're just starting out or you're already an expert in the field. We believe that everyone has something to contribute, and we welcome all perspectives and opinions.
Through our blog posts, we hope to provide you with valuable information, insights, and tips on General Motors electric plans: Ultium platform explained, Europe's EV rollout. We're committed to delivering high-quality, well-researched content that is both informative and engaging.
So, whether you're here to learn something new or to share your own experiences and knowledge, we invite you to join us on this journey. Thank you for visiting, and we look forward to connecting with you!
GM's mega EV plans explained
New Ultium platform powers the future
Commitment to re-entering European market, too
General Motors, the huge American automotive conglomerate, is working to roll out its grand-scale plan to electrify its portfolio of brands and business ventures.
'GM is targeting annual global EV sales of more than one million by 2025,' says GM CEO Mary Barra. 'We are increasing our investment to scale faster because we see momentum building in the United States for electrification,' she adds. But that's not all, GM is confident its electrification strategy can work in other markets, too.
'Our zero-emissions, all-electric future is underway right now,' adds Shilpan Amin, GM's senior vice president and president of GM International; 'GM is moving faster than ever – and we are fully focused on bringing our new technologies to customers around the world.'
Of course, GM has experimented (and even sold) EVs in the past. Its first run was with the EV1, a super-streamlined EV that was sold in the 90s, with GM claiming that it was the first-ever properly mass-produced EV. Since then, the brand has sold the Volt and Bolt (below) EVs with some success in its home market.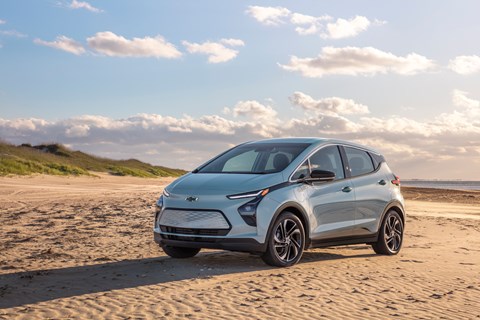 Now, though, GM hits its stride. Here, we explain exactly how General Motors will doing to go fully electric over the course of the next two decades, as well as giving you the skinny on what GM considers its EV haymaker: the Ultium platform.
So, how is GM going electric?
By throwing a considerable amount of money at it, for a start. GM says it will invest $35bn globally in electric and autonomous vehicles up to 2025, with significant portions of that going to retooling and revitalising its production facilities. Around $2.2bn will be spent at GM's Hamtramck facility in Detroit to retool it into 'Factory Zero' – a facility that will be dedicated to solely building EVs, for example.
As well as investing in the business to make it EV-ready, GM is collaborating with business partners to build a stronger EV ecosystem. Its Ultium Charge 360 program acts much like many other EV manufacturer services by consolidating the myriad charging networks into one mobile app to simplify plugging in, and the brand is strengthening its offerings when it comes to home chargers. It's also partnered up with EVgo in the US to build 2700 new charging stations.
All of this investment is on top of the years of R&D work on its new Ultium battery-electric platform that is already underpinning the first new wave of EVs within the GM portfolio. The platform also means GM can expand further into markets that are set up for EVs more than others.
As CAR has already reported, GM plans to re-enter Europe properly again using only battery-electric vehicles; GM high-ups see Europe as the perfect place to launch an entirely EV line-up. 'Europe is at the forefront of the new mobility revolution, and we believe it's the right time to accelerate our presence in the region as we have the products, services, and technology to help it realise its ambitions,' says president of GM Europe, Mahmoud Samara.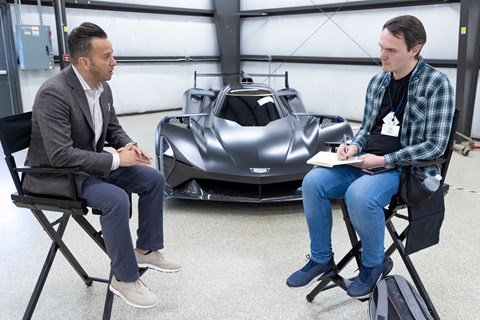 'The opportunity is now,' Samara tells CAR, 'we have a huge opportunity to assess the General Motors portfolio in-depth, and bring it here. We feel very committed to this, and here we have a clean-sheet approach that has no legacy for us to start again.' That 'clean-sheet' approach is a new BEV platform named Ultium.
Tell me about the Ultium platform
It's General Motors' EV silver bullet. But, on the face of it, the Ultium platform sounds like a near-identical idea to many other car manufacturers (we're talking about the likes of VW Group's MEB and PPE platforms, the Renault-Nissan Alliance's CMF architecture and the Hyundai Motor Group's E-GMP tookit). Fundamentally, Ultium is a scalable battery-electric architecture that allows for cars of all shapes and sizes to be developed with it.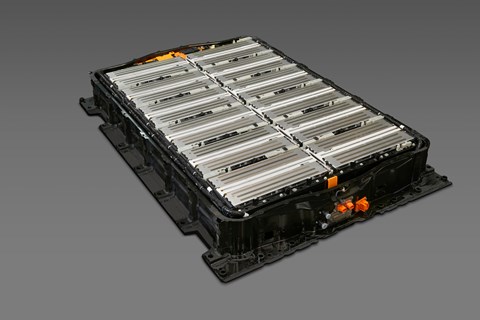 The platform itself comprises of battery modules that can be connected to each other to bring the right level of range and performance for anything from a small city car right up to a full-size truck. GM engineers have imagined Ultium battery packs as low as six (even if no cars are in the pipeline to use that few modules) and as high as 24 for the biggest vehicles it makes.
GM says that Ultium is capable of front-, rear- and all-wheel drive configurations, from 235 to 1000bhp power outputs and allow battery capacities from 50kWh to over 200kWh depending on the application.
'Ultium provides the maximum flexibility and agility to solve problems in the real world,' Samara tells CAR, 'and it gives us the opportunity and scalability to go to Europe and beyond.'
'We've taken a holistic approach to battery design and development, working with some of the strongest partners in the industry,' Amin tells CAR, 'Ultium is a sustainable, secure, and scalable platform that allows us to create a broad portfolio of vehicles.'
So, what cars will be on the GM Ultium platform then?
GM's already made a start. The first one is the absolutely enormous GMC Hummer EV (below), reinvigorating a formerly dead brand (that was once infamous for being wholly fuel inefficient and the epitome of GM's mid-2000s excess). Here, it uses a maximum of 24 battery modules (two sets of 12 stacked on top of each other) for either rear- or all-wheel drive.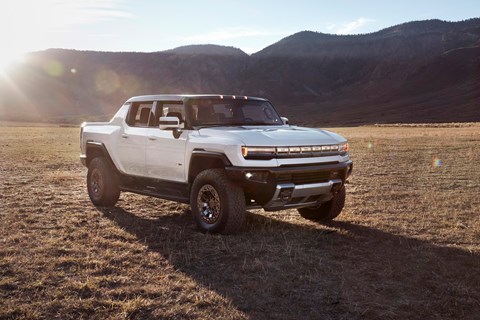 On top of that, Cadillac's first electric car – the Lyriq – runs on the all-new platform, and the luxury American brand has also announced that a low-volume, super-luxe grand tourer named the Celestiq will join the EV roster in the near future.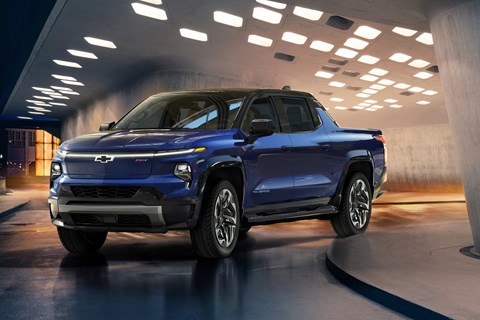 Chevrolet has already announced an electric Silverado pickup (above) to fight Ford's F-150 Lightning, and sharply styled Blazer and Equinox EV SUVs will go on sale from 2024 onwards.
What else is GM doing that runs on electric?
The mega car corporation recently announced a new endeavour to build a range of commercial vehicles under the name BrightDrop, including a bespoke-designed all-electric delivery van named the Zevo (below) that will rival the likes of Arrival's Van here, in the UK as well as the Rivian/Amazon tie up. This, too, runs on the Ultium platform.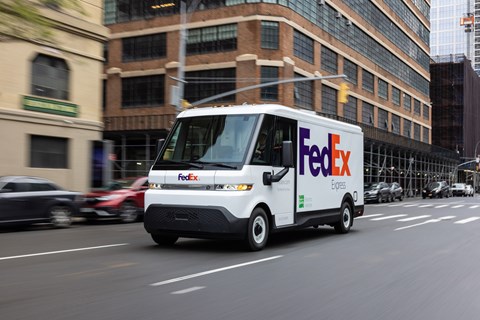 Elsewhere, GM's autonomous sub-division Cruise, is experimenting with Bolt EVs to help develop its Level 4-and-above self-driving technologies. Cruise plans to introduce the Level 5-equipped (where the vehicle has no steering wheel) Origin pod, with the first public testing programme coming soon.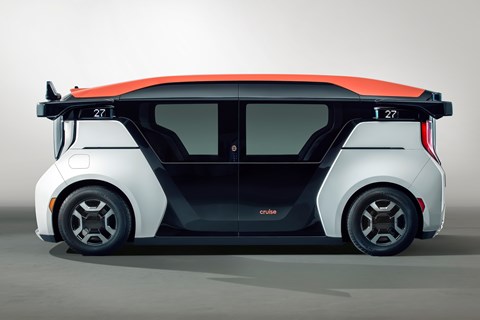 Thank you for taking the time to read my blog. I hope that you found the information, insights, and perspectives that I shared to be valuable and engaging.
If you have any feedback, suggestions, or questions, please feel free to reach out to me. I'm always looking for ways to improve my blog and provide the best possible experience for my readers.
I'm committed to delivering high-quality content that is informative, well-researched, and thought-provoking. Whether you're interested in the topics that I cover or you're just looking for something new to read, I hope that you found something of interest on my blog.
Thank you again for your support and engagement. I look forward to sharing more content with you in the future. Stay tuned for more updates and insights, and have a great day!
source : https://www.carmagazine.co.uk/electric/general-motors/